In 2018, the global market for hot beverages was worth more than $250 billion, and it is expected to grow by 6% each year until at least 2025. Consumers use hot beverages for a variety of events and motives. Wendy Behr, former Keurig, Inc. head of beverage R&D, observes that the majority do so as part of their daily routine and moment.
Behr says that people drink coffee, tea, and cocoa as part of their daily routines, to enjoy a moment of solitude, to make friends, to do something that makes them happy, or to relieve stress. Coffee contributes to around two-thirds of the overall volume.
According to a study by Market Research Future, the steady rise in coffee consumption around the world is the main reason why the hot beverage category is growing. Packaging improvements, like the use of sustainable materials and high-efficiency machinery, are making coffee drinks better in terms of their quality, how long they last, and how they taste.
Grand View Research gives more reasons why the global hot drinks market is growing now and will continue to grow in the future. These reasons include people's busy lives and their desire for "a healthy cleanse," healthier alternatives to carbonated sodas, and natural options for immune and respiratory health. Behr agrees that many customers drink coffee and tea for the nootropics and other nutrients that come from them naturally. The emphasis on health and wellness is increasingly viewed as a quality indicator, as opposed to merely a benefit.
Because of this two-sided way of looking at hot drinks, more of them than ever are fortified with certain nutrients and made with clean, simple, and pure ingredients and marketed as such.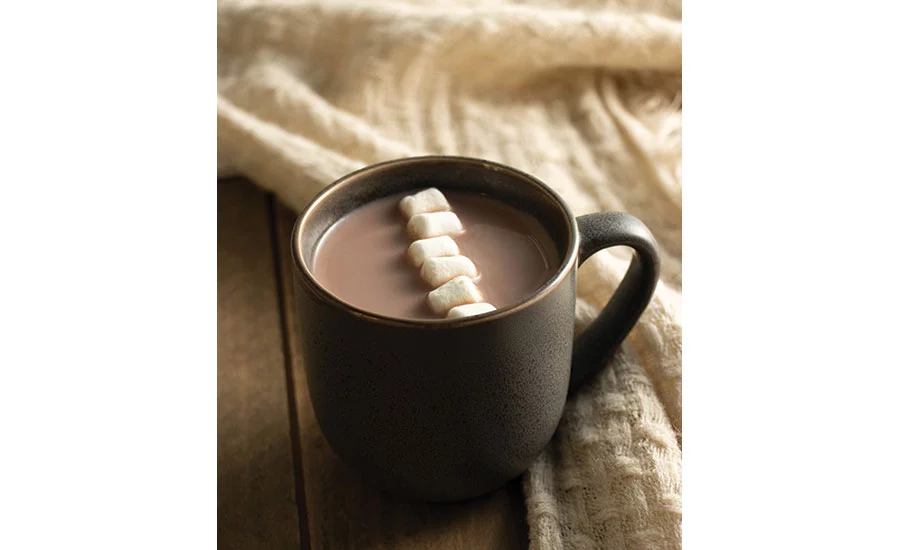 While canned, bottled, and ready-to-drink (RTD) hot beverages dominate many market categories, there has been a significant increase in "hot and healthy" beverages made as dry mixes that consumers may prepare by adding hot water or milk. The consumer benefits of these mixes include portability, the convenience of preparation, control over the final drink's potency, and the opportunity to consume the beverage whenever and wherever desired. For product developers, the production, packaging, storage, and shipment of such things are simplified and easier.
Flavor and Wellness
In addition to the continuous popularity of cocoa, coffee, tea, cider, and malt, recent advances in hot beverages have intensified the competition. Products such as ready-to-brew hot cocktails for home brewing machines, vegan versions of hot chocolate and lattes with plant-based milk (such as oat and almond milk), and soups in a cup have grown popular. In addition to coffee-based alcoholic beverages, ciders, non-coffee cocktails, and even bone broth are among the newest additions to the assortment of hot beverages.
A look at restaurant trends and the global market reveals unique hot beverages such as 'fluffy cheese tea' with whipped cream cheese on top of tea, maple-bacon buttered bourbon, hot cider eggnog, and mulled wine. In addition to a variety of flavors, functional additives with health advantages such as a health or energy boost can be added, such as butter, matcha, collagen, protein, MCT from coconut oil, or mushroom extracts, which have become increasingly popular in recent years. Components like goji berries and CBD derived from hemp provide antioxidants and relaxation.
Guidelines for Five
The creation of a dry mix for a hot beverage necessitates five fundamental considerations on the part of product creators. First, they must consider the user experience; they must, so to speak, begin with the end in mind. What limitations exist within the product concept that aid in identifying important formulation parameters?
What is the occasion for which the end-user experience will be determined? What is the optimal mixing temperature? What is the optimal serving temperature? What is the hold-time (or shelf-life) once the ingredients have been combined? What will the appearance, scent, taste, and texture be when the product is mixed? Will the consumer be able to customize the beverage with flavored syrups, spices, nut butter, or other additives, or will it be sold as-is?
Once the consumer framework has been defined, a product developer can find formulation levers. These levers may include portion size, nutritional requirements, food type, preparation method, packaging, and shelf life.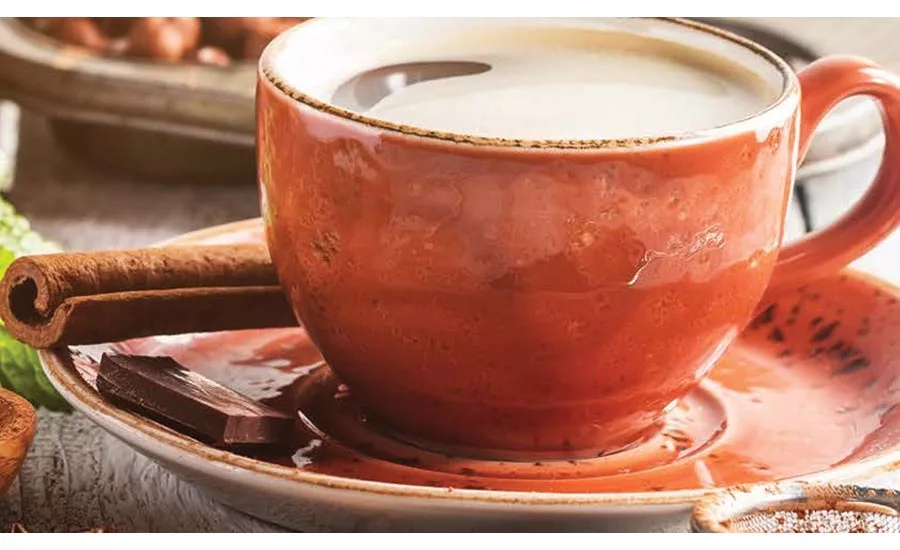 The second most important part of making hot beverage mixes is to think carefully about how they will taste depending on how they will be used. Those who have been making products for a long time, like those who made the dry mixes used in hot drink machines in convenience stores and kiosks, say that the customer's sense of smell is the most important thing. Because the store where you bought it might not be as trustworthy as a high-end coffee shop, the scent is very important for making it "believable." What is the takeaway? Direct using your nose!
The third factor is giving people what they want, which is a more sophisticated drink like chocolate or cappuccino. For these, four of the five principal sensory science qualities must be in equilibrium. The beverage must have the proper aroma, appearance, texture, mouthfeel, and flavor when hydrated. To do this, a product developer must find a balance between the application and flavor profiles (think sweetness, "roastiness," and astringency), as well as proteins, lipids, and carbohydrates.
Instruments of the Trade
Using these five instruments, product developers can structure product creation for hot beverage mix formulations:
Prior to evaluating the benchtop, evaluate the experience of the customer target.
Ensure adequate emphasis is placed on the olfactory sensation.
Accelerate in order to optimize look, flavor, and mouthfeel.
Concentrate on achieving rapid and thorough hydration.
Stabilize and secure the flavoring system.
When a product's structure can't be made from dairy for health, allergy, or consumer lifestyle reasons, the application won't benefit from caseinates, which are dairy proteins that add a lot to mouthfeel and rich dairy flavor. Non-dairy applications must rely primarily on alternative proteins, typically soy or pea, coupled with gums or starches to get the appropriate viscosity and mouthfeel. Creamers and other hot beverage additives generally contain these components.
The fourth factor to consider is hydration. Since hot drinks are usually made and drunk in a matter of minutes, it is important to make sure they can hydrate you quickly. The hydration properties of a beverage can be determined by its intended use. To prevent ingredient separation and minimize or eliminate clumping following rehydration, dry blends must control particle size and density.
A Speedy Cup
Starches and hydrocolloids are frequently employed to thicken, suspend particles, and enhance the mouthfeel of beverages. However, starches often face two obstacles. The first is the cooking process, and the second is the potential detrimental impact on flavor perception. Therefore, pre-gelatinized or modified forms hydrate faster and are frequently favored. Typically utilized at low concentrations, hydrocolloids such as acacia, guar, gellan, and carboxymethylcellulose can help overcome the obstacles.
The advantages of agglomerating dry mixtures include faster wetting, decreased clumping, and faster hydration. Single-serve pod cups are an excellent example of hydration formulation that makes use of agglomeration. These miniature cups include the essential scent, flavor, and mouthfeel ingredients for a full-sized beverage.
Only Active Adults
According to recent studies, one-fifth of beverage consumers favor spirit-based beverages, and 41% of households have single-serve coffee makers. Cask & Kettle Hot Cocktails by Apres Beverages, LLC was launched in 2018 to serve these consumers. Cask & Kettle provides aspiring spirits connoisseurs with the means to produce their own tailored beverages through the use of ready-to-brew hot cocktail pods. Each pod contains liquor, sweeteners, and a sophisticated flavoring system.
Given that the preparation time for these items is around one minute, it is clear that highly soluble components are required. Pod cups were originally made for coffee, but now they can hold other hot liquids like soup, over-the-counter drugs, and even liquid alcohol for cocktails.
Due to the small size of pod cups, formulations must be tuned for volume, hydration rate, and shelf life. Fats, gums, sweeteners, and starches that are added to the base beverage powder must dissolve without clumping within one minute of preparation.
Some indulgent ideas for brew cups may need more sugar than can fit in the cup or be dissolved in the allotted amount of time. In these situations, it may be necessary to mix sugar with high-intensity sweeteners like acesulfame potassium or sucralose to meet consumers' expectations of sweetness.
If you want the sweeteners to dissolve quickly, you may need to mix agglomerated, pre-gelatinized, or changed hydrocolloids with emulsifiers. When liquids are present in brew cups, care must be taken to limit chemical reactions between the ingredients and the container.
Flavor in the Center
The final essential factor is by no means the least important. The flavor is essential for a satisfying experience and repeats purchases. Coffee, tea, and other hot liquids that are flavored may use either liquid or dry flavorings. Liquid flavors are applied to flavored whole-bean coffees. Flavors can be added to ground and instant coffee in liquid or dry form. Teas can be sprayed with liquid flavors; however, dry flavors are also effective.
Skulls to Go
Emphasizing the functional benefits of bone broth in single-serving "heat-and-go" cups, the co-founders of Bonafide Provisions, LLC, Reb, and Sharon Brown, created Classic Butter Keto Broth in addition to two lemon and turmeric variants. And Bulletproof 360, Inc. developed a range of hot beverage powders for performance and prolonged energy. MCT oils, collagen, ghee (clarified butter), and polyphenols are among them.
Hot beverages can benefit from flavor encapsulation. The process of encapsulation keeps volatile flavor components from evaporating over time and lets the flavor be released in a controlled way. Flavors can be introduced into a beverage at precise periods, such as when coffee or tea is brewed with hot water. As encapsulation materials, you can use carbohydrates, proteins, gums, polyols, polysaccharides, lipids, cyclodextrins, or a mix of these things. Each component's solubility and release characteristics vary.
Bagged teas are designed to retain encapsulated flavors until they are released during steeping. Stabilizing the flavor compounds for longevity ensures that the product's quality remains consistent throughout its shelf life.
Tea and Other Cultures
While most coffee and tea innovations involve cold beverages, mixologists around the world are blurring the limits between hot and cold coffee and tea cocktails. A tea base can act as a springboard for a flavor experience with heightened intensity. Matcha, rooibos, gunpowder, Assam, and white tea are transformed into delectable masterpieces with honey, guava, nut syrups, bitters, and smoked components.
Charlie Baggs and his team at Charlie Baggs Culinary Innovations, based in Chicago, described hot beverage trends as "flavors and functions." "Hot drinks have become another place where you can have a delicious and memorable sensory experience," he says. Hot beverage trends are a mix of sweet, savory, and everything in between flavors and textures.
The chefs at Baggs made tahini hot chocolate, which is made with sesame paste. They also made coffees that taste like French toast for breakfast and warm Russian tea made with citrus juices, sugar, vanilla extract, and almond extract.
According to Kathy Holt, advisory team leader at JPG Resources LLC, the hottest beverage trends in food service are centered on sustainability and user functionality. The author says that innovative ingredients like a plant-, nut-, or grain-based milk products mixed with adaptogens like ginseng, holy basil, or other herbs give hot drinks functionality and a healthy look.
"Sustainable production of beans, cacao, and other ingredients, along with eco-friendly packaging, helps a growing number of consumers lower their carbon footprint," says Holt. And flavor and texture continue to increase in significance as nitro products, everything botanical, and sweet nostalgia coffee and tea flavors—cotton candy, cookie dough, caramel, and marshmallow—trend upward.
Cold and hot drinks at RTD retail stores, convenience stores, and drive-thru coffee shops are often full of sugar or come with "add-your-own indulgence" options. As customers want less sugar in meals, astute innovators are researching ways to satisfy sweet tooth cravings while decreasing carbohydrate content.
Monk fruit, stevia, and other non-nutritional sweeteners can have bitter or off-tastes that can be covered up by flavor maskers. With the availability of allulose, which provides natural sugar-like sweetness and texture while containing 90% fewer calories than sucrose, there is even more potential for ultra-low-calorie, high-flavor sweetened hot beverages.
Behr says, "New hot beverage development should deliver on essential liking drivers and benefits such as energy, enjoyment, relaxation, and satisfaction." "As work, home, and play times become more fluid, supplied beverages must be delicious, sustainable, relevant, and available on-the-go or at home"