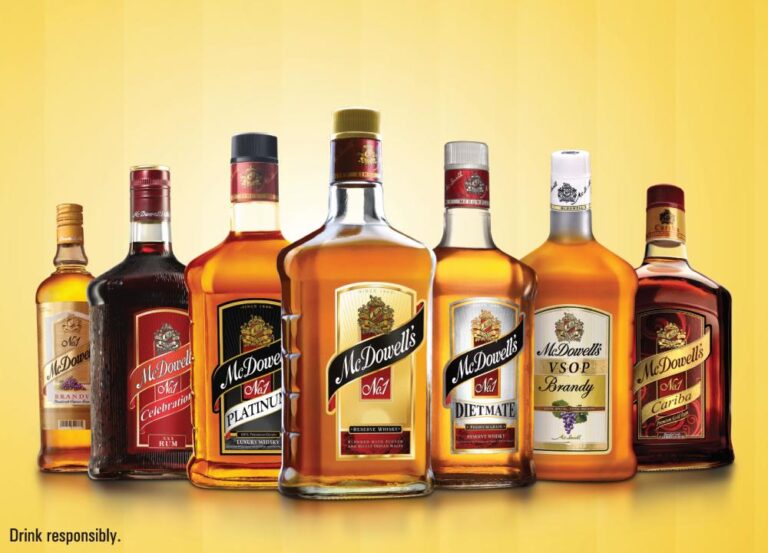 McDowell's No1 is a brand that has been deeply entrenched among Yaars since 120 years. From celebrating the bonds of friendship to enabling yaars to express and acknowledge their Yaari to each other, McDowell's No1 has created a unique bond with its 25+ million consumers. Made by blending whisky and select Indian malts, it is ranked as the largest selling Whisky Brand in the world as per World's Million case spirits brand 2020 ranking.
It was an unfortunate year for Officer's Choice, which slipped from the top spot as the world's biggest-selling Indian whisky. The brand dropped by 10% to below the 30m-case threshold for the first time in five years.
Produced by Allied Blenders & Distillers, the brand was 5m cases ahead of competitor McDowell's No.1 Whisky in 2018.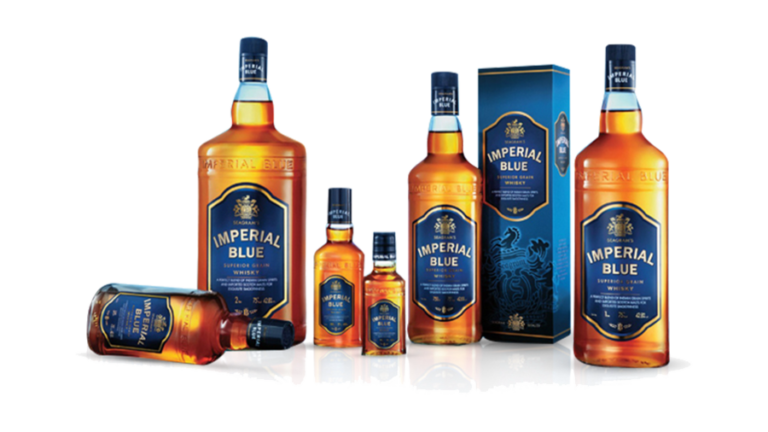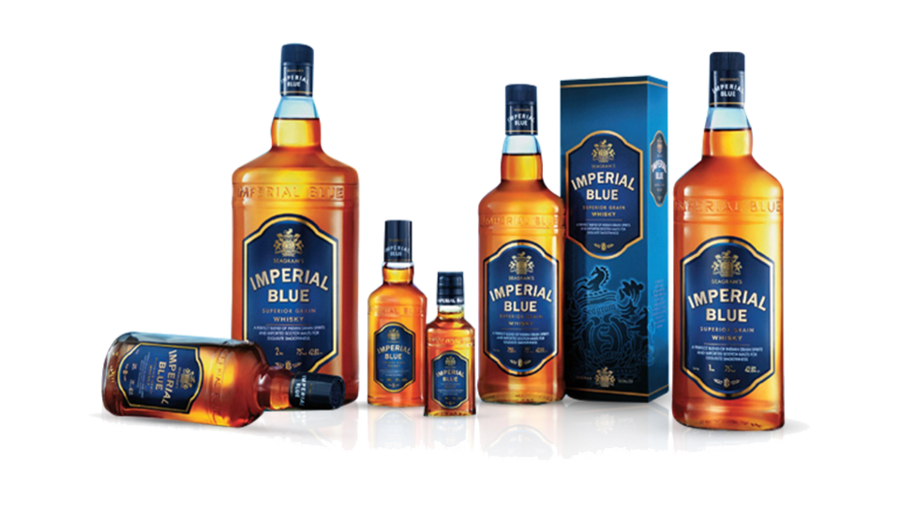 Imperial Blue is a superior grain whisky manufactured by the French spirits giant Pernod-Ricard. Since it's launch in 1997, Imperial Blue has been one of the best selling whiskies of the company. Imperial Blue is a blend of scotch malts from Scotland and Indian grain spirits.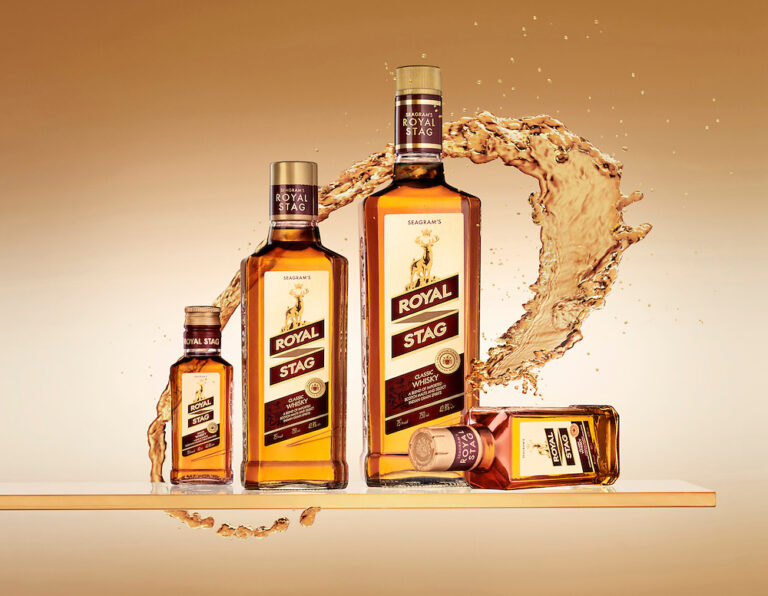 An iconic brand among Indian spirits, Royal Stag has redefined the category in the country by offering an international quality blend and pioneering the "grain spirit blended with Scotch malts" revolution. Today, Royal Stag enjoys a fiercely loyal consumer franchise built on not just an excellent blend but a tagline that encapsulates a modern India: "MAKE IT LARGE".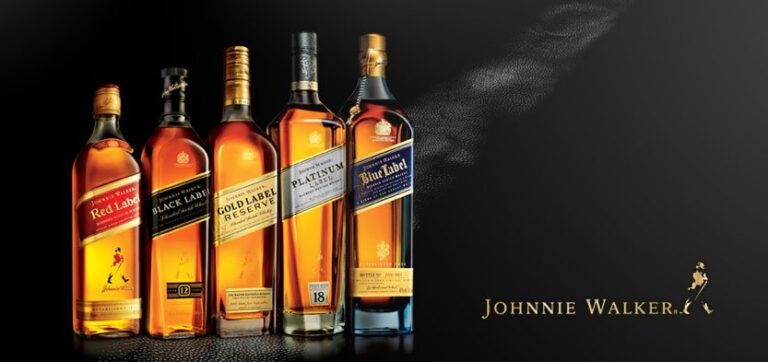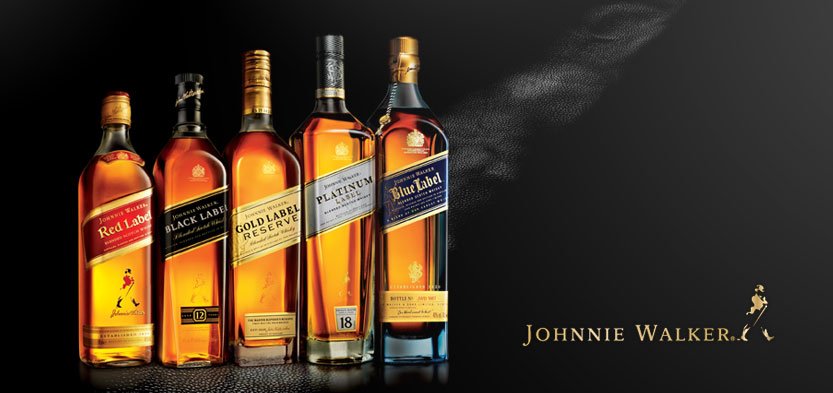 Johnnie Walker Black Label is a true icon, recognised as the benchmark for all other deluxe blends. Created using only whiskies aged for a minimum of 12 years from the four corners of Scotland, Johnnie Walker Black Label has an unmistakably smooth, deep character. An impressive whisky to share on any occasion, whether you're entertaining at home or on a night out with friends.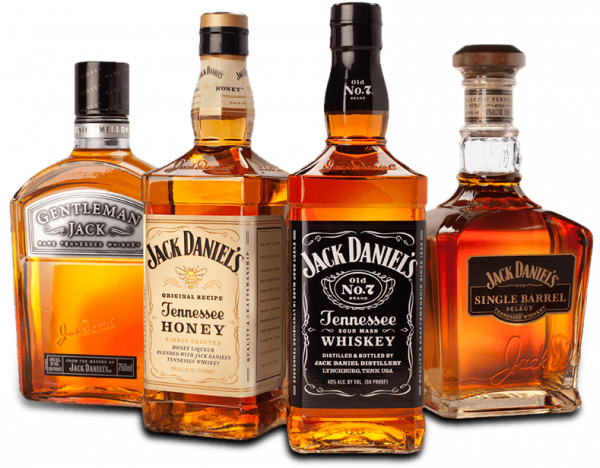 Born a clear whiskey, the iconic spirit owes its rich colour to the charred oak barrels it matures in. The nose is very smooth with woody and a hint of a fruity undertone before the flavour launches into a mingling of caramel, vanilla and of course the signature notes of oak and fruit.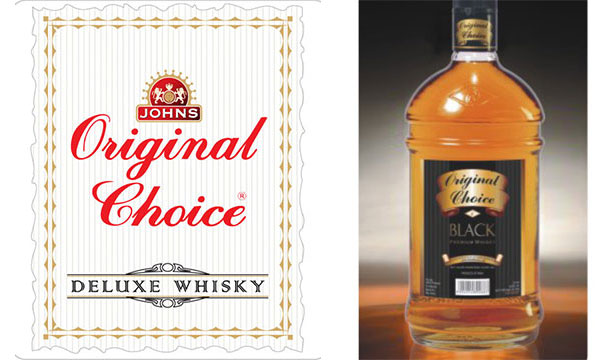 Original Choice is one of the top selling brands in India's popular whisky segment and is one of the top 10 selling whiskies worldwide, with sales exceeding 11 million cases a year.
The Original Choice Whisky blend has been carefully crafted and perfected to offer the same rich experience as that of a malt whisky, but at an affordable price. Its light malty aroma with a hint of a smooth woody character, from the use of malt spirits specifically matured in pre-identified American oak casks, has ascertained that the Original Choice Whisky experience is espoused by millions of loyalists over the years. Enjoy its distinct flavor and let the spirit of smoothness unfold gently. Original Choice Whisky celebrates every occasion with its patrons and adds that extra touch of happiness.
Jim Beam's new Black Label 8 Year Old is double aged, double the age of Jim Beam White Label, that is, spending eight years in barrel instead of four. Very rare Jim Beam Black Double Aged, the 1 Liter bottle is a collector's dream. A premium bourbon with a more flavourful character. Meant to be sipped and savoured. The premium 86-proof, extra aged bourbon spends twice as long in white oak barrels than original Jim Beam. It's those extra years of ageing that give Jim Beam Black its full bodied flavour with smooth caramel and warm oak notes. Note this product is different to the Australian tripled distilled aged for 6 years version.
United Spirits-owned Hayward's Fine experienced an impressive 30% surge in volumes in 2013, jumping from 7m cases to 9.1m. The brand is the fifth fastest growing spirits brand in the million case sellers category. While the brand has seen steady volume increases over the past few years, it soared by more than two million cases last year. With a firm presence in the Middle East, Hayward's Fine is quickly becoming a pertinent label in United Spirits' whisky portfolio.
8PM is the flagship brand of Radico Khaitan, formerly known as Rampur Distillery. After selling 1 million cases in its first year, 8PM won its place in the Limca Book of Records (India's equivalent to Guinness World Records) and became recognised as one of India's premium whisky brands.
Jameson Irish Whiskey is a remarkable blend of pot still and delicate grain whiskeys, infused with the nuttiness of sherry casks and balanced by the fragrant vanilla of bourbon casks. It is triple distilled, creating a smoother spirit perfect for any occasion.
Crown Royal aka Seagram's Crown Royal is a blended Canadian whisky brand created by Seagram and owned by Diageo since 2000. Production of Crown Royal is done at Gimli, Manitoba, while the blending and bottling of the whisky is done in a facility in Amherstburg, Ontario.
The whisky was introduced in 1939 by Samuel Bronfman for the 1939 royal tour of Canada. The whisky was sold only in Canada until the 1960s, when it was first introduced to international markets. It is the top-selling brand of Canadian whisky in the United States.
Blended from more than 50 single malts (with particular emphasis on Miltonduff and Glenburgie) as well as 4 single grain whiskies. Ballantine's Finest is a smooth, satisfyingly modern blend, now picking up serious momentum in overseas markets under owners Chivas Brothers.
Blenders Pride whisky is a key brand in India, holding a market share of around 50% in India's premium blended whisky segment. The brand's tag-line is "Make the world a stylish place". Blenders Pride is a whisky blended from Indian grain spirit and Scottish malt and contains no artificial flavouring. Launched in 1995, its consistently high quality quickly placed the brand among the category leaders, with worldwide sales of over 63 million cases in 2012/2013. Blenders Pride is usually served with still or sparkling water or on ice. Five different bottle formats are available. At the end of 2011, a luxury whisky, Blenders Pride Reserve Collection, joined the range. 
42.8% Alc
A smooth blend of Scotch and Indian malts and spirits, Bagpiper is one of the most iconic Indian whisky brands. It has a light malty aroma with a hint of wood or an earthy character in the background. The blend has been loved by consumers across geographies and became the 'world's largest selling whisky' in 2009. Since the past 40 years, Bagpiper's association with Bollywood and larger than life persona have become the brand's core identity. Bollywood stars such as Ashok Kumar, Jackie Shroff, Dharmendra, Sunny Deol, Shahrukh Khan and Ajay Devgn have been Bagpiper's brand ambassadors. The iconic tagline, "Khoob jamega rang…" introduced in 1993 by Dharmendra, has become synonymous with the brand and is still deeply ingrained in popular culture.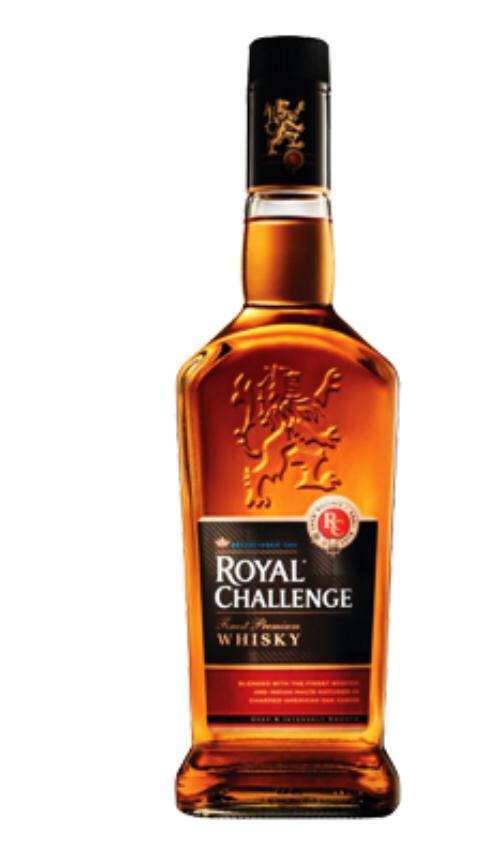 Royal Challenge has been one of the largest selling premium whisky brand in India. Apart from the deep and intensely smooth blend of scotch and premium Indian grains in Royal Challenge whisky, American charred oak casks are used for ageing, during which it gains color and flavor from the caramelized sugars in the charred wood and infuses the whiskey with a unique taste.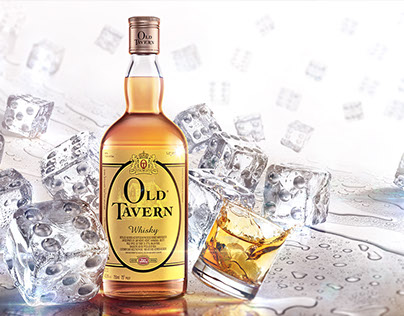 Sales of United Spirits-owned Old Tavern experienced a slight decline in 2013, dropping 1%, but still reported healthy volumes of 11.5m, allowing it to retain its fifth position in the list of the world's best-selling Indian whisky brands. The whisky has not, however, managed to repeat the same success of 2008 when it saw its volumes soar 61%. In addition to its loyal domestic market, Old Tavern is also popular across certain African markets.
18. Suntory Kakubin (includes Highball)
Famous for the Kakubin Highball, a drink that has taken Japan by storm, Kakubin blended whisky (40% ABV) has been produced since 1937 and still comes in its original decanter style bottle.
Kakubin means "square bottle" and with the summer months almost upon us, the Kakubin Highball is set to become the drink of choice. It's light and refreshing, an alternative to beer and wine and makes for easy drinking whether you're a whisky fan or not.
Chivas Regal  is a blended Scotch whisky produced by Chivas Brothers, which is part of Pernod Ricard. It was founded in 1786, with its home being in the Strathisla distillery at Keith, Moray in Speyside, Scotland, and is the oldest continuously operating Highland distillery.
Chivas Regal has been the market-leading Scotch whisky aged 12 years and older in Europe and Asia Pacific. Its sales grew by 61% between 2002 and 2008. In global terms, Chivas Regal recorded volume sales of 4.9 million nine-litre cases in 2012 and 2013, but sales decreased to 4.4 million cases in 2015. This blended whisky has been the world's fourth best seller since 2016
20. Bangalore Malt Whisky
John Distilleries-owned Indian whisky brand Bangalore Malt has topped the list of fastest-growing spirits in 2016 after almost doubling its volume sales, according to The Brand Champions 2017 data.
The brand's nine-litre case sales grew an enormous 87.36% in 2016 to hit 2.06 million.
Bangalore Malt hit the 1m case sales mark for the first time in 2015 – prompting The Spirits Business to name it Indian Whisky Brand Champion in its 2016 Brand Champions report.
At the time, Paul P John, chairman of John Distilleries, said: "Whisky is the most consumed alcoholic beverage in India. Quality coupled with a systematic sales plan has driven the success of Bangalore Malt Whisky."
The latest line-up of fastest-growing spirits brands is largely dominated by local labels, despite economic and political upheaval in a number of emerging markets.
Ladoga's Russian vodka Tsarskaya/Imperial Collection Gold showed the second fastest rate of growth in 2016, when sales increased 50.75% to pass the million case threshold for the first time.
Aguardiente Antioqueño, produced by Fabrica de Alcoholes y Licores de Antioquia, takes third place after witnessing growth of 43.71% to hit 3.57m cases.
For a full list of the top 20 fastest-growing spirits brands in 2016, see The Brand Champions 2017 report – an in-depth ranking and analysis of the brands that sell more than 1m cases annually.
Grant's Family Reserve is the world's fourth-best-selling blended Scotch brand, and the independent family distilling company of William Grant & Sons has been blending Scotch since the late 19th century.
Director's Special, commonly referred to by its abbreviation DSP, is a brand of Indian whisky, manufactured by United Spirits Ltd (USL), a subsidiary of the Diageo Group. It is molasses based. Shaw Wallace won a legal battle in US courts against the Scotch Whisky Association (SWA) to sell the product as "whisky".
Black Nikka is perhaps the most famous whisky in Japan. Most people who like Japanese whisky have heard of it, but Black Nikka Special is not as well known. Even the Nikka official homepage does not have much information on it. The reason is that peoples taste has changed remarkably in the last decades, and the sort of palate that was popular a few decades ago isn't really popular anymore.
Black Nikka Special was first made in 1965, the company employees worked hard to make it. It is extremely easy to drink, with a hint of sweetness from a sherry cask. But its not easy to find these days, even the Nikka managed Nikka Blender's Bar prefers to stock Yoichi or Pure Malt White. It is, truth be told not a high class whisky, but most foreign customers of mine have commented on how mild and easy it is to drink for its class.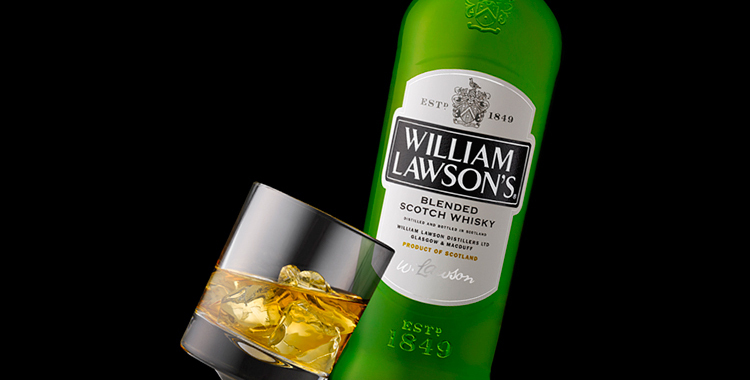 William Lawson's Finest Blend is sweet and medium-bodied in style, with a high malt content. At its core is the single malt of Macduff distillery, married with various bold malts and grain whiskies with a fruit forward character – no peated whisky is added.
In addition to Finest Blend, the William Lawson portfolio includes 12-year-old Scottish Gold, 13-year-old Bourbon-Cask-Finished and Super Spiced – whisky infused with vanilla and spice.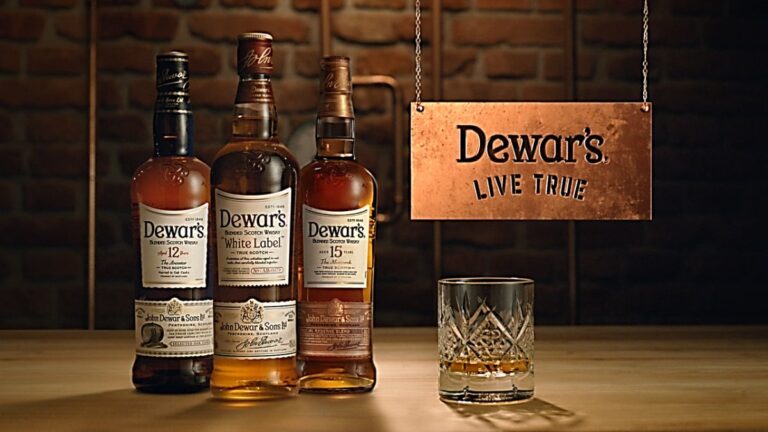 Dewar's Scotch Whisky is a blend of 40 of Scotland's finest single malts and grain whiskies. Dewar's 12 and above are a result of a time-honored process. The blend is married in vintage oak casks then harmonized to perfection. Aberfeldy Single Malt is at the heart of all the Dewar's blends.
We are also providing the best brands of champagne.